TIZIP® Zippers: The Gold Standard in Closure Systems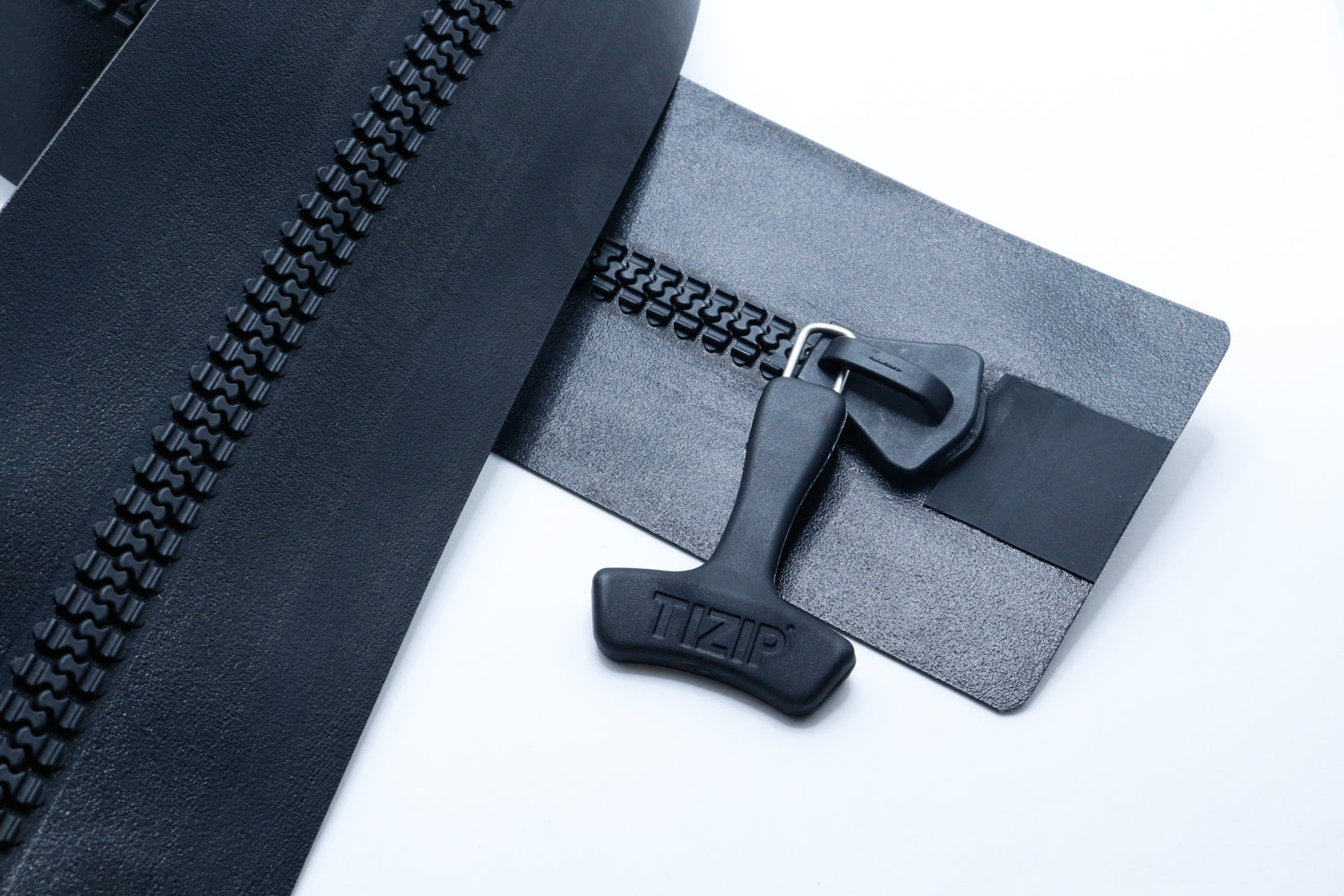 In the world of innovative closure systems, TIZIP® zippers have carved a niche for themselves as the go-to choice for a multitude of applications. With a legacy spanning over two decades, TIZIP® has become a hallmark of high-quality, waterproof, airtight, and pressure-resistant zippers. These zippers, proudly made in Germany, are meticulously crafted to cater to the most extraordinary of applications.
One of the standout features of TIZIP® zippers is their impeccable waterproofing. This ensures that regardless of the environment or conditions, the contents protected by these zippers remain dry. Whether it's a torrential downpour during a trek or a deep dive into the ocean, TIZIP® zippers offer unmatched protection against water ingress.
Beyond just being waterproof, TIZIP® zippers are designed to be completely airtight. This feature is particularly crucial for applications where retaining air is of paramount importance. Be it inflatable objects or certain types of protective gear, the airtight seal ensures that the functionality of the product remains uncompromised.
The versatility of TIZIP® zippers is evident in the wide range of applications they cater to. From scuba diving gear and water-sports equipment to functional outdoor clothing, these zippers are the preferred choice. They are also extensively used in medical and chemical protection gear, ensuring safety and reliability. Other applications include rooftops, covers, gangways, personal protection clothing, shoes, hunting and tactical gear, and packrafting & SUP equipment.
In conclusion, TIZIP® zippers are not just another closure system. They represent a legacy of German engineering, innovation, and an undying commitment to quality. Whether you're embarking on an adventure in the wilderness, diving into the depths of the ocean, or ensuring safety in critical medical environments, TIZIP® zippers stand as the trusted choice for sealing and protection.
---