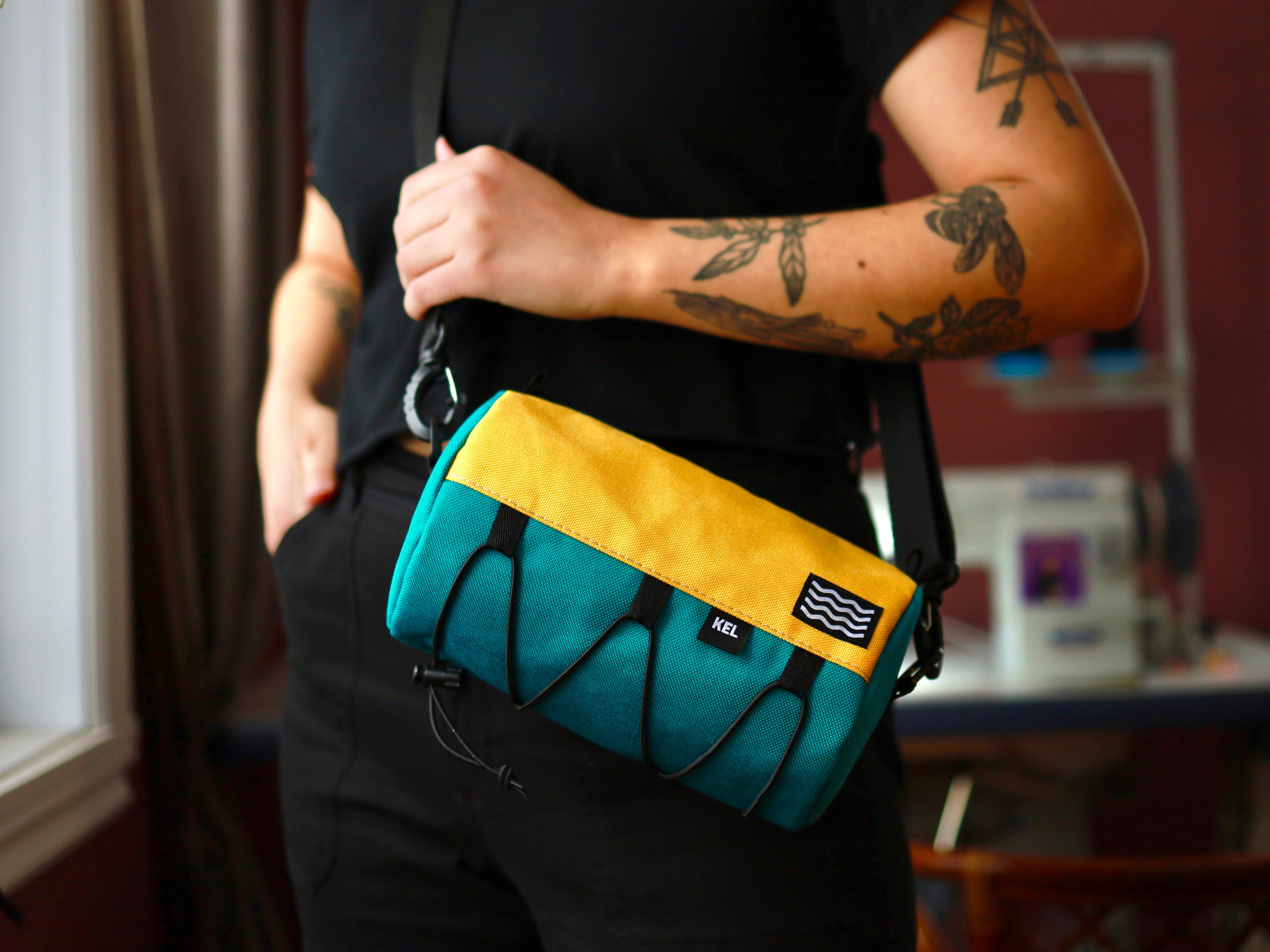 INSIDE LOOK 
Canadian Brand

Handmade in Kahnawà:ke, Quebec
A warm welcome to the blog series… an inspiring entrepreneur Kelsey Deer who founded KEL Tech Gear. She has a background in technical clothing design and has had a lifelong passion for creating with whatever she could get her hands on. With Kelsey's technical knowledge, skills and passion she created this brand.
KEL Tech Gear offers technical and functional everyday handmade products ranging from tote bags, bike bags, neck warmers, chalk bags and buckets. She has a vision to branch out into clothing someday.
"I like to prioritize quality in my bags, I hand make everything myself and I won't sell something I don't feel is up to my standards. If something is off I'll redo it as many times as it takes to get it just the way I want it. I like to create minimalist designs that are functional, but also have fun cuts for different colour combos. I find my customers really love having the big variety and choice of where their colours go".
She is an inspiration to all business owners through the way she connects, gives back and designs for her community. KEL Tech Gear sources materials like fabric and hardware from Canadian companies. In partnership with Blocshop who sells KEL Tech bags in their shop, they donate a portion of the proceeds to the Native Women's Shelter of Montreal, Quebec, Canada. A few times a year donations are contributed to different indigenous cases. 
What's next on the list for KEL Tech Gear you might ask?
"One of my biggest goals I've had is to be able to hire someone to work in the studio with me. I would love to give someone the opportunity to work in the studio, learn about bags, and work on the industrial machines. When I first got out of school and my old boss hired me when I had almost no experience except school, it was a game changer to get the experience working there. I'd love to get my business to a place, hopefully this year, where I can do that".
- Kelsey Deer FOUNDER of KEL Tech Gear
---